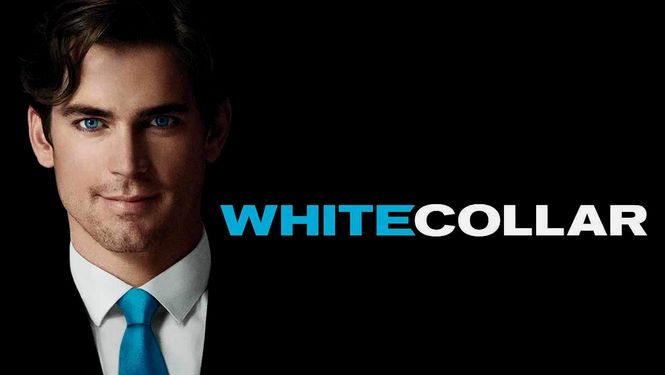 White Collar
2009-2012
TV-PG
4 Seasons
To avoid jail, an ultra-suave con man signs on to help an FBI agent catch other white-collar thieves but he conceals an ulterior motive.
Summary (
2009

)

Eager to avoid jail time, con artist Neal Caffrey offers up his extensive criminal know-how to the Feds to help take down the cleverest of crooks.
1

Pilot

Season 1 : Episode 1

60 minutes

Pilot

When the trail of an elusive criminal stops cold, FBI agent Peter Burke teams up with an unlikely partner to catch him: the imprisoned Neal Caffrey.

2

Threads

Season 1 : Episode 2

42 minutes

Threads

It's Fashion Week, and everyone in New York is abuzz with excitement -- everyone but Peter Burke.

3

Book of Hours

Season 1 : Episode 3

42 minutes

Book of Hours

The disappearance of a precious bible creates an interesting union when a Mafia boss enlists the help of Peter and the FBI in finding the artifact.

4

Flip of the Coin

Season 1 : Episode 4

42 minutes

Flip of the Coin

A cache of gold sends Peter and Neal on a search to track down smuggled Iraqi artifacts.

5

The Portrait

Season 1 : Episode 5

42 minutes

The Portrait

When an expensive portrait is stolen from a young woman, Peter and Neal set a sting for the cunning and deadly culprit.

6

All In

Season 1 : Episode 6

42 minutes

All In

Thrust into the underbelly of New York's Chinatown, Peter and Neal must navigate vicious Triads and Interpol agents to capture their target.

7

Free Fall

Season 1 : Episode 7

42 minutes

Free Fall

The FBI investigates a spectacular jewelry heist, and all the clues point to Neal. Now Peter must figure out the truth.

8

Hard Sell

Season 1 : Episode 8

43 minutes

Hard Sell

Neal must infiltrate a company of corrupt Wall Street brokers. When Peter is forced to go undercover with him, their partnership may change forever.

9

Bad Judgement

Season 1 : Episode 9

43 minutes

Bad Judgement

When Peter and Neal discover that an estate judge committing mortgage fraud is also connected to Fowler, they devise a plan to bring them both down.

10

Vital Signs

Season 1 : Episode 10

42 minutes

Vital Signs

When June's niece suffers renal trauma, Neal stumbles upon a cruel scheme to harvest human organs and brings the case to Peter.

11

Home Invasion

Season 1 : Episode 11

42 minutes

Home Invasion

Peter and Neal find themselves on the trail of an elusive femme fatale who is stealing pieces of a valuable collection.

12

Bottlenecked

Season 1 : Episode 12

42 minutes

Bottlenecked

An old rival of Neal's lays down a challenge: to see if either of them can create the impossible forgery -- fabricating a unique bottle of wine.

13

Front Man

Season 1 : Episode 13

42 minutes

Front Man

When the daughter of a man from his past goes missing, Neal volunteers to help find her.

14

Out of the Box

Season 1 : Episode 14

42 minutes

Out of the Box

Neal teams up with Alex in order to retrieve the ever-elusive music box at an Italian consulate.
---
Show Details
Creator

Jeff Eastin
Cast

Matt Bomer

Tim DeKay

Willie Garson

Tiffani Thiessen

Sharif Atkins

Marsha Thomason

...see more

Hilarie Burton

Diahann Carroll
Genres

TV Shows

Crime TV Shows

TV Comedies

TV Dramas

TV Mysteries

Crime TV Dramas

TV Dramedies
---