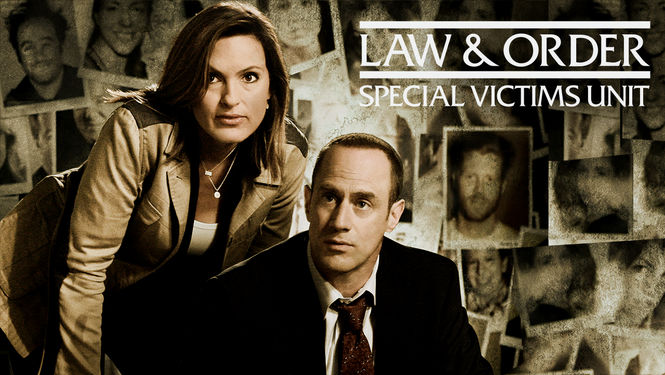 Law & Order: Special Victims Unit
2006-2010
TV-14
5 Seasons
This edgy police procedural follows members of the Special Victims Unit as they investigate sexual offenses such as rape, incest and pedophilia.
Summary (
2006

)

Psychology, grit and heart help Benson and Stabler bring heinous criminals to justice, but the impact of their personal lives takes its toll.
1

Informed

Season 8 : Episode 1

42 minutes

Informed

When a rape victim refuses help, Det. Benson takes matters into her own hands. Later, a former acquaintance turns up during the investigation.

2

Clock

Season 8 : Episode 2

42 minutes

Clock

The detectives investigate the disappearance of a girl with Turner's syndrome, a genetic disorder that contributed to her being bullied at school.

3

Recall

Season 8 : Episode 3

42 minutes

Recall

Stabler and Beck go after a possible serial rapist but have trouble making their case until a victim from 30 years earlier comes forward.

4

Uncle

Season 8 : Episode 4

42 minutes

Uncle

A mentally ill homeless man is suspected of committing a brutal rape and murder, and as the case unfolds, so do Det. Munch's family secrets.

5

Confrontation

Season 8 : Episode 5

42 minutes

Confrontation

Detectives Stabler and Beck track down a rapist who repeatedly attacks his victims based on their ovulation cycles so that he can impregnate them.

6

Infiltrated

Season 8 : Episode 6

42 minutes

Infiltrated

The environmental group that Det. Benson is infiltrating for the FBI is accused of murdering a pharmaceutical company CEO.

7

Underbelly

Season 8 : Episode 7

41 minutes

Underbelly

A 14-year-old girl who was viciously beaten, raped and killed bears the same tattoo as two other young female homicide victims.

8

Cage

Season 8 : Episode 8

42 minutes

Cage

The squad investigates a shady private adoption agency after two foster children are found abandoned near an automobile accident.

9

Choreographed

Season 8 : Episode 9

41 minutes

Choreographed

The poisoning death of a model may be connected to a love triangle involving her manipulative husband, his mistress and her jealous spouse.

10

Scherezade

Season 8 : Episode 10

42 minutes

Scherezade

A dying man's confession brings to light a secret about his estranged daughter's true identity. Meanwhile, the wrong man is in jail for murder.

11

Burned

Season 8 : Episode 11

42 minutes

Burned

Stabler doesn't believe the allegations of a woman who says her soon-to-be ex-husband raped her. But Benson sides with the wife.

12

Outsider

Season 8 : Episode 12

42 minutes

Outsider

Fin reluctantly works with a Brooklyn detective who believes that his unsolved murder cases are connected to Fin's rape case.

13

Loophole

Season 8 : Episode 13

42 minutes

Loophole

An investigation into an apparent child pornography case uncovers evidence that a chemical company is testing potentially toxic pesticides on people.

14

Dependent

Season 8 : Episode 14

41 minutes

Dependent

A suspect in the killing of a mob attorney's wife dies during a violent apprehension by Stabler, who maintains that he did nothing illegal.

15

Haystack

Season 8 : Episode 15

42 minutes

Haystack

When a television reporter accuses a woman of killing her missing baby, she commits suicide. It later turns out that the infant was kidnapped.

16

Philadelphia

Season 8 : Episode 16

42 minutes

Philadelphia

Benson finds her biological brother in New Jersey, only to discover that he's under investigation for sexual crimes.

17

Sin

Season 8 : Episode 17

42 minutes

Sin

When a gay male prostitute is murdered, the investigation leads to an intolerant pastor who may have had a relationship with the victim.

18

Responsible

Season 8 : Episode 18

42 minutes

Responsible

A mother is caught having a sexual relationship with her daughter's classmates, and may have supplied the alcohol for a party where a student died.

19

Florida

Season 8 : Episode 19

42 minutes

Florida

Benson hears from her half-brother, who's charged with sexual assault. Benson reluctantly agrees to help with the investigation.

20

Annihilated

Season 8 : Episode 20

42 minutes

Annihilated

The squad's investigation of a bride-to-be's murder uncovers her fiancé's double life. A shocking twist in the case rattles Det. Stabler.

21

Pretend

Season 8 : Episode 21

41 minutes

Pretend

The detectives' investigation into a teenage boy's death during a wrestling match leads to the discovery of a woman posing as a high school student.

22

Screwed

Season 8 : Episode 22

42 minutes

Screwed

Fin's nephew Darius is put on trial for rape and murder -- and he seems determined to take his uncle's unit down with him.
---
Show Details
Creator

Dick Wolf
Cast

Christopher Meloni

Mariska Hargitay

Richard Belzer

Dann Florek

Ice-T

B.D. Wong

...see more

Tamara Tunie

Diane Neal

Michelle Hurd

Stephanie March

Adam Beach

Michaela McManus
Genres

TV Shows

Crime TV Shows

TV Dramas

TV Mysteries

Courtroom TV Dramas

Crime TV Dramas
This show is
---
More Like
Law & Order: Special Victims Unit